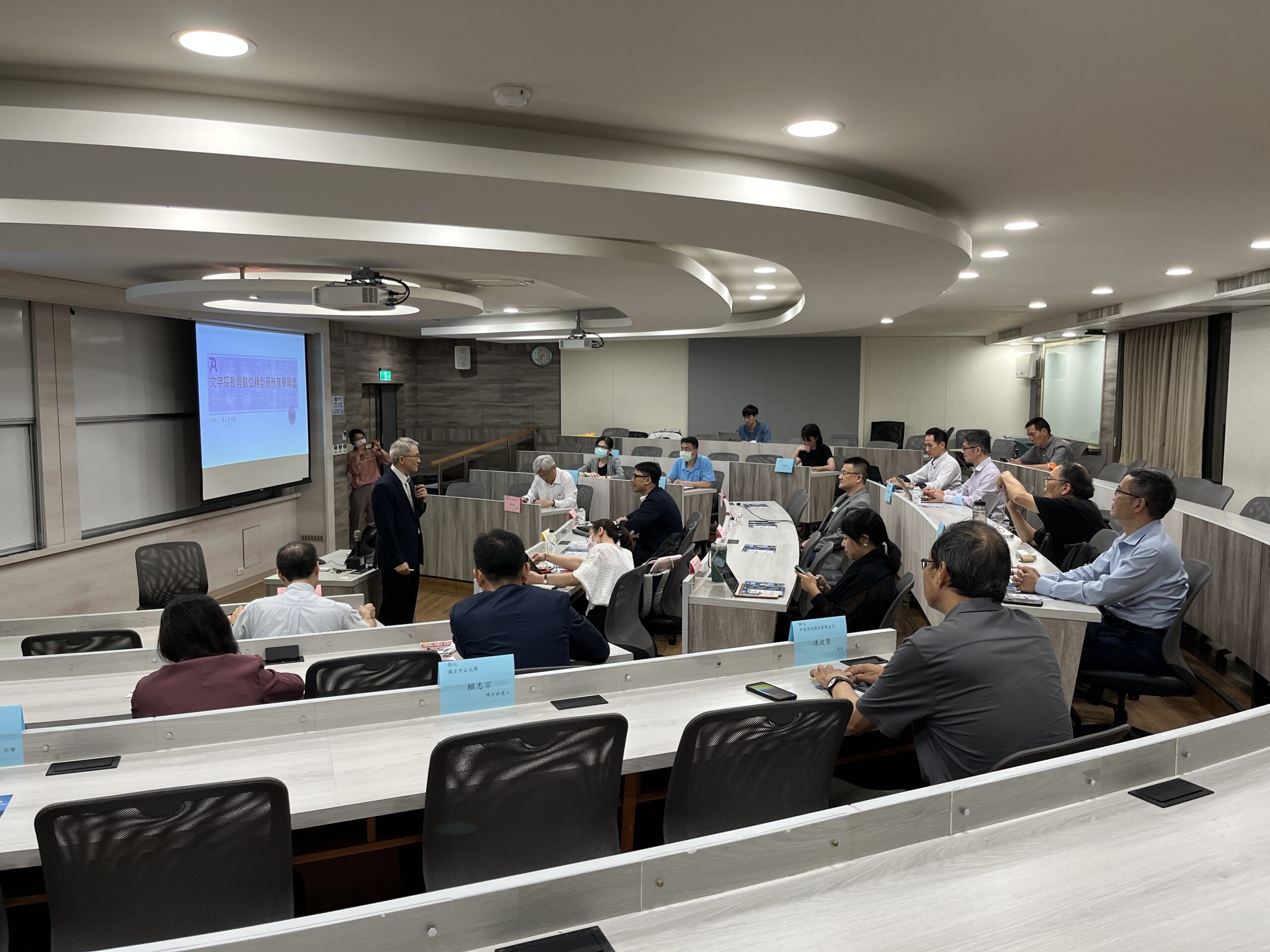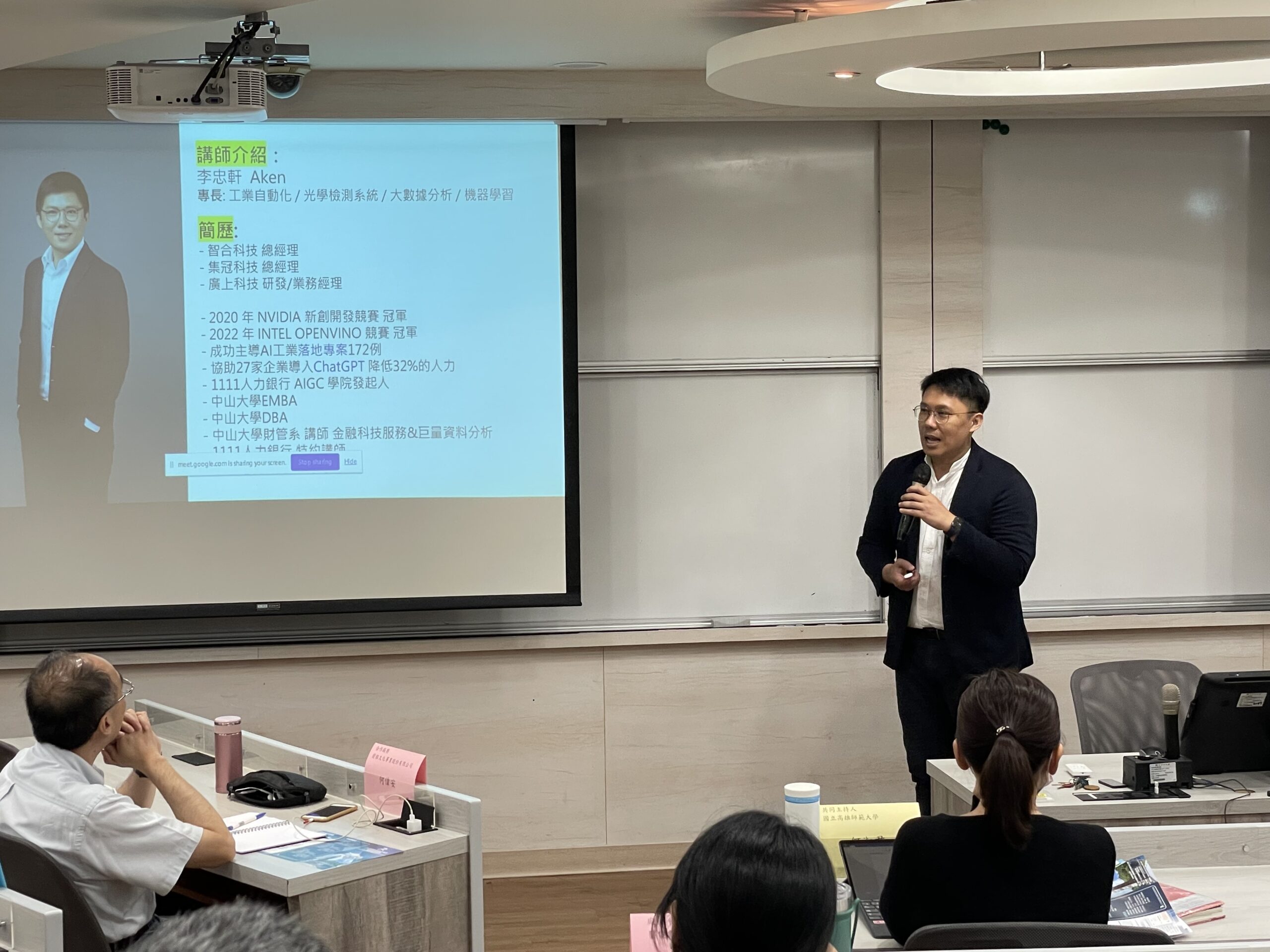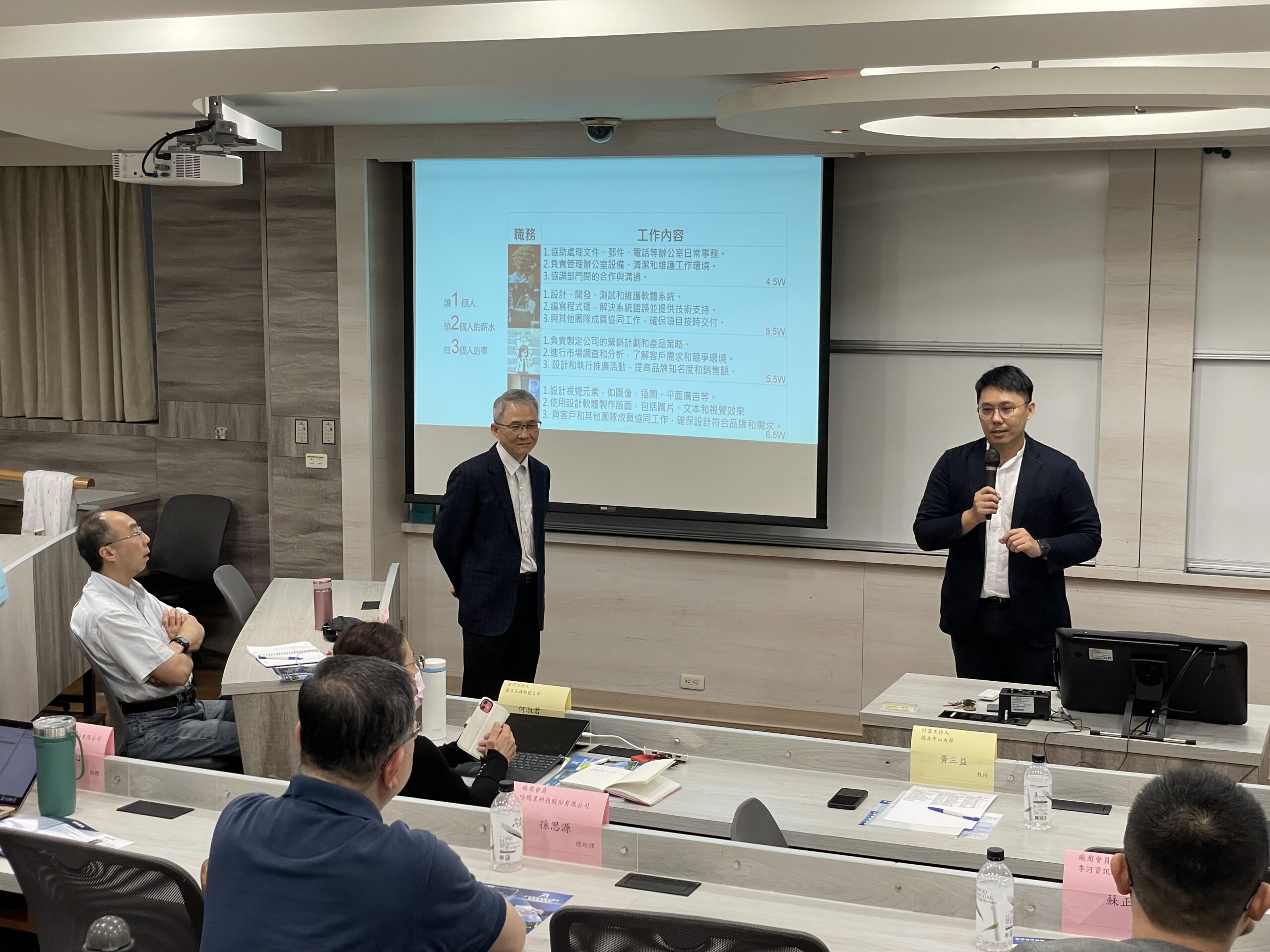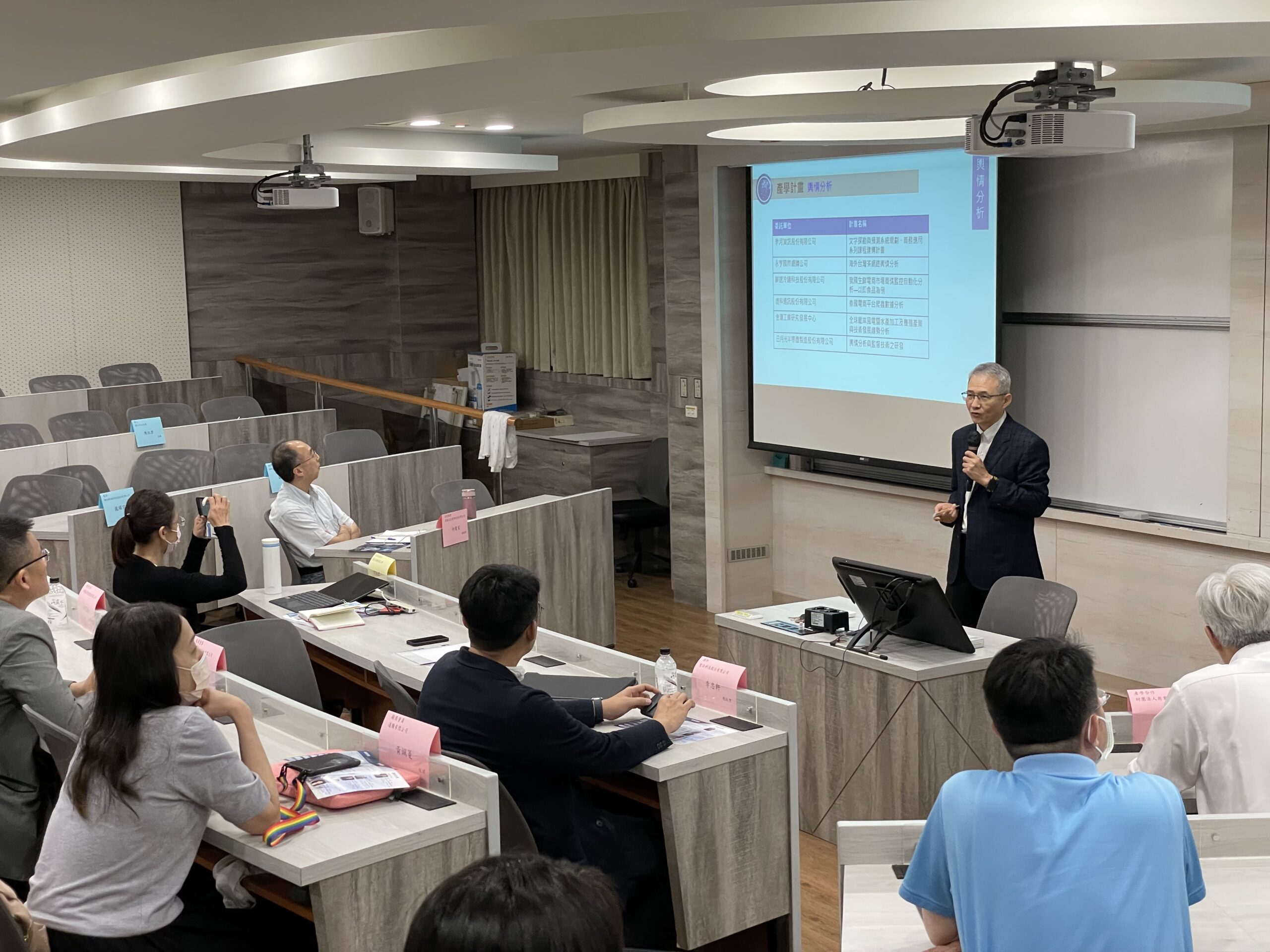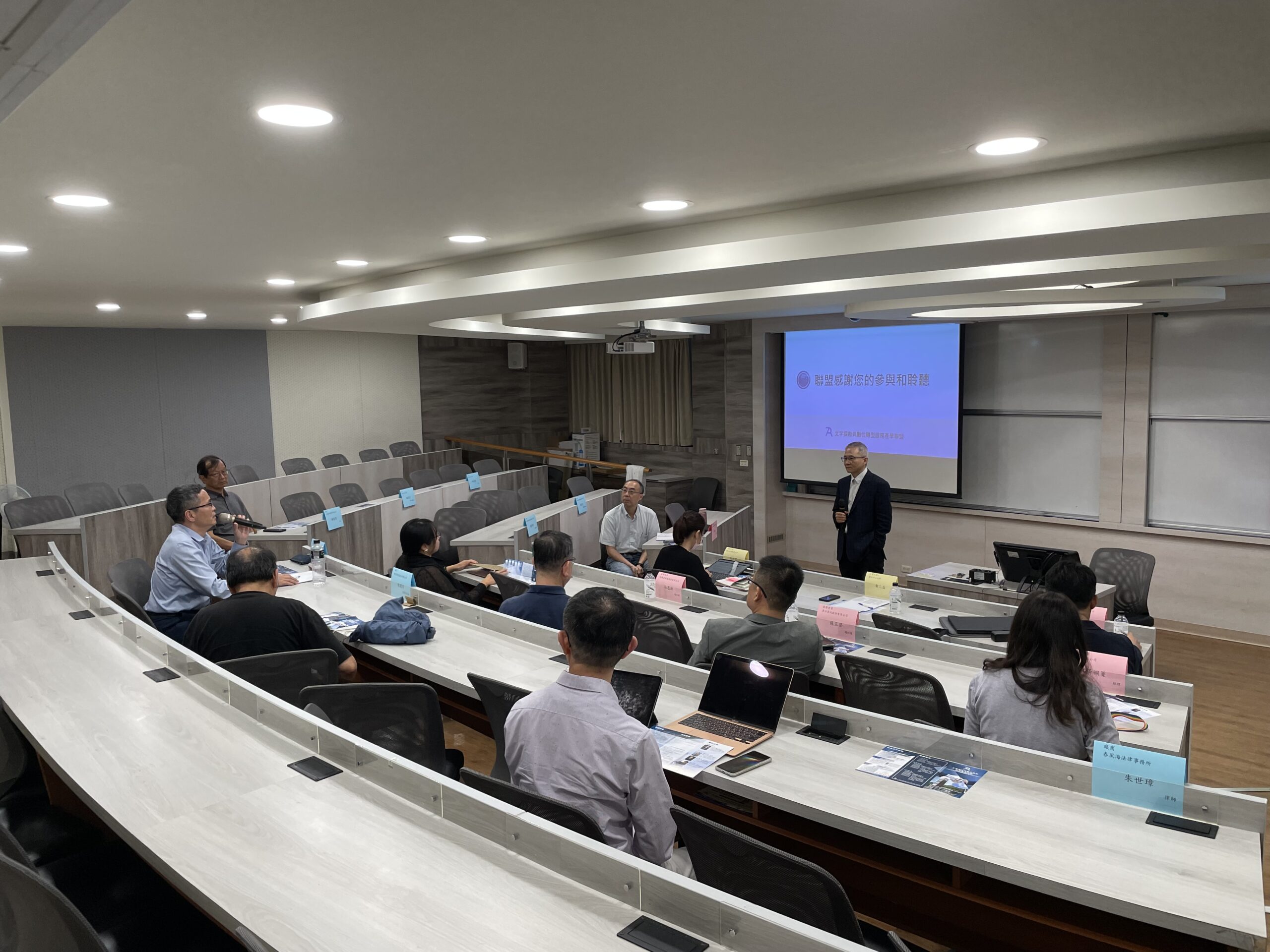 The event held was the inaugural presentation for the Text Mining and Digital Transformation Service Industry-Academia Alliance in 2023. The focus of this event was to promote digital transformation and provide an overview of the current progress and core technological services of the alliance. In addition, the recent popular topic of ChatGPT was discussed to help participants gain a better understanding of how digital tools can enhance operational efficiency.
Event Date: April 21, 112 (Friday) Location: Room CM4069, School of Management, National Sun Yat-sen University Time: 14:00 – 16:30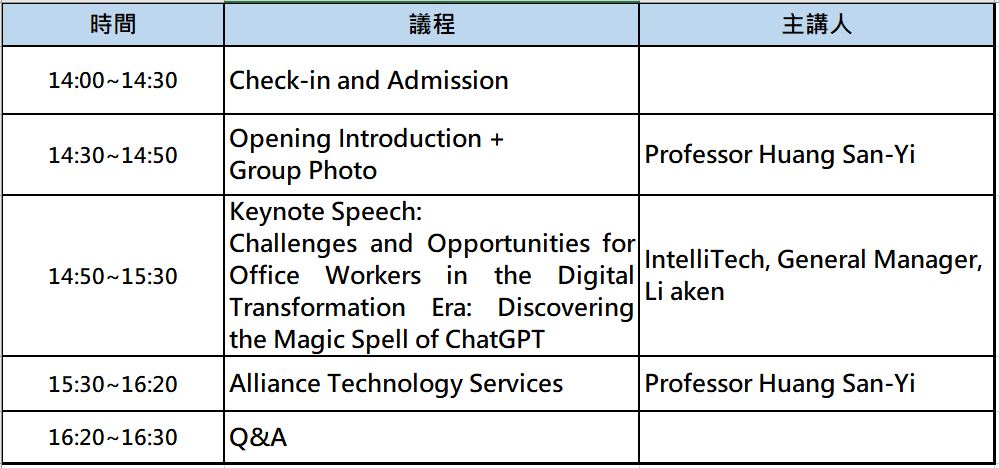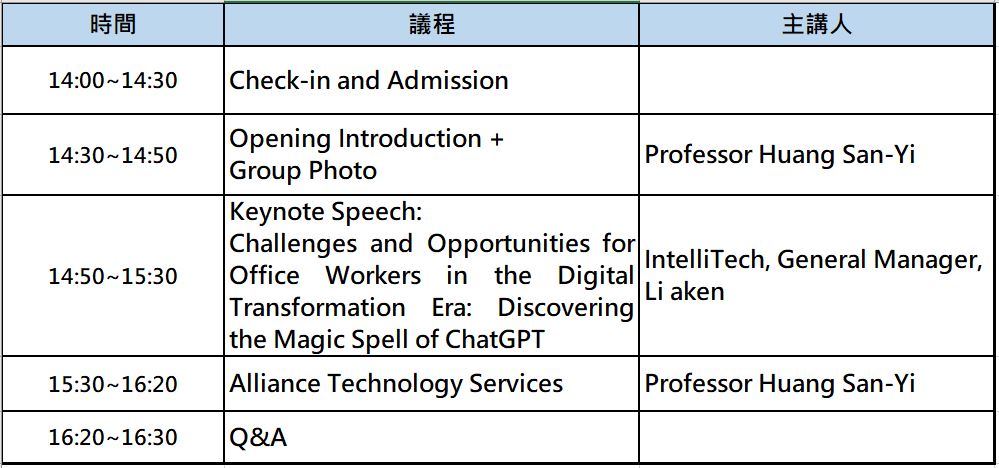 The opening was presented by the project leader, Professor Huang San-Yi, who explained the current mechanisms and operations of the alliance, including digital transformation, text mining workflow platform, and industry-academia collaboration.
Next, the keynote speech titled "Challenges and Opportunities for Office Workers in the Digital Transformation Era: Discovering the Magic Spell of ChatGPT" was delivered by Mr. Li aken, the General Manager of IntelliTech Co., Ltd., a member of the alliance. Mr. Li, drawing upon his extensive experience in utilizing digital tools and his creative thinking, shared insights on how to effectively and cleverly leverage ChatGPT for enhanced productivity. He further emphasized that these technologies would create new employment opportunities and highlighted the importance of paying attention to and learning emerging technologies to adapt to the ever-changing society.
Finally, Professor Huang San-Yi concluded the event by highlighting the alliance's technology services in relation to the theme of the keynote speech. He emphasized that text mining technology currently possesses significant analytical capabilities in both academia and industry. Sentiment analysis data can be visualized through this technology, enabling quick interpretation of statistical data. Additionally, the alliance provides customized services for text mining analysis tailored to the specific needs of different businesses.
In the current fiscal year, as the second year of promoting text analysis technology within the alliance, we will continue to organize events such as presentations and workshops. Through the exchange and communication in these activities, we aim to promote the company's flagship products and gather suggestions from participants regarding the alliance. This will effectively contribute to the growth and development of the alliance, assisting enterprises in digital transformation, and achieving a win-win situation for both the alliance and industry-academia collaboration.