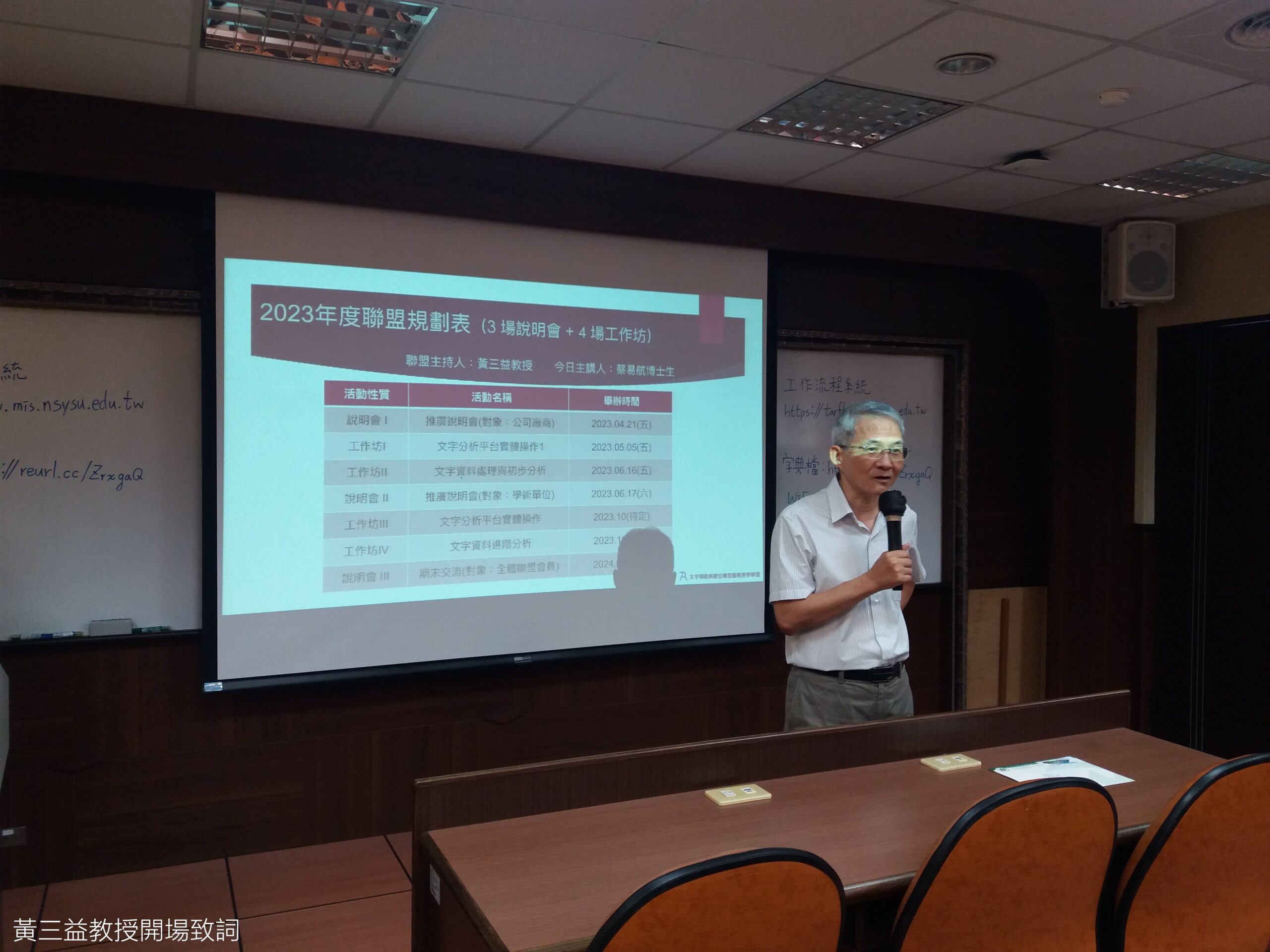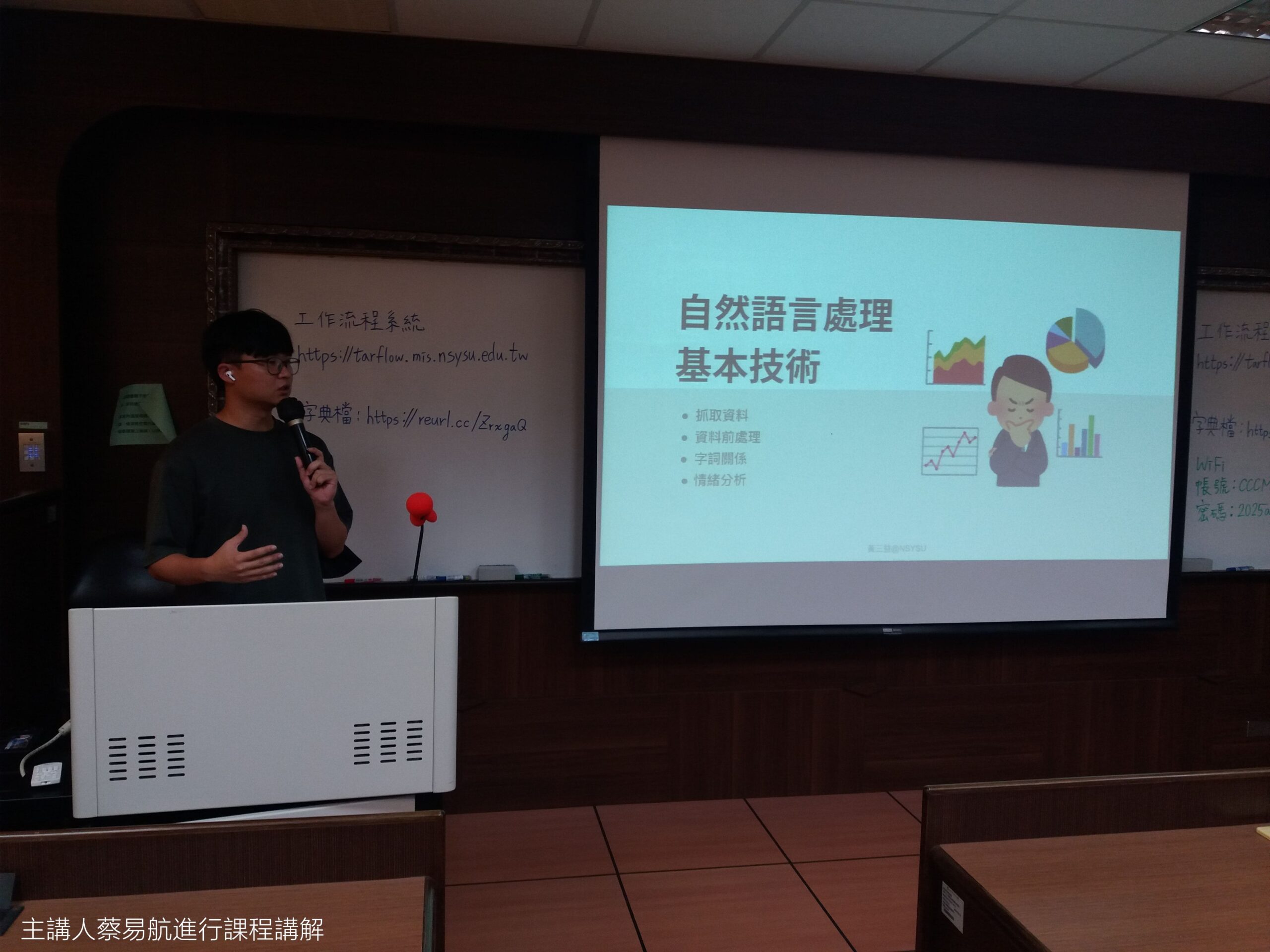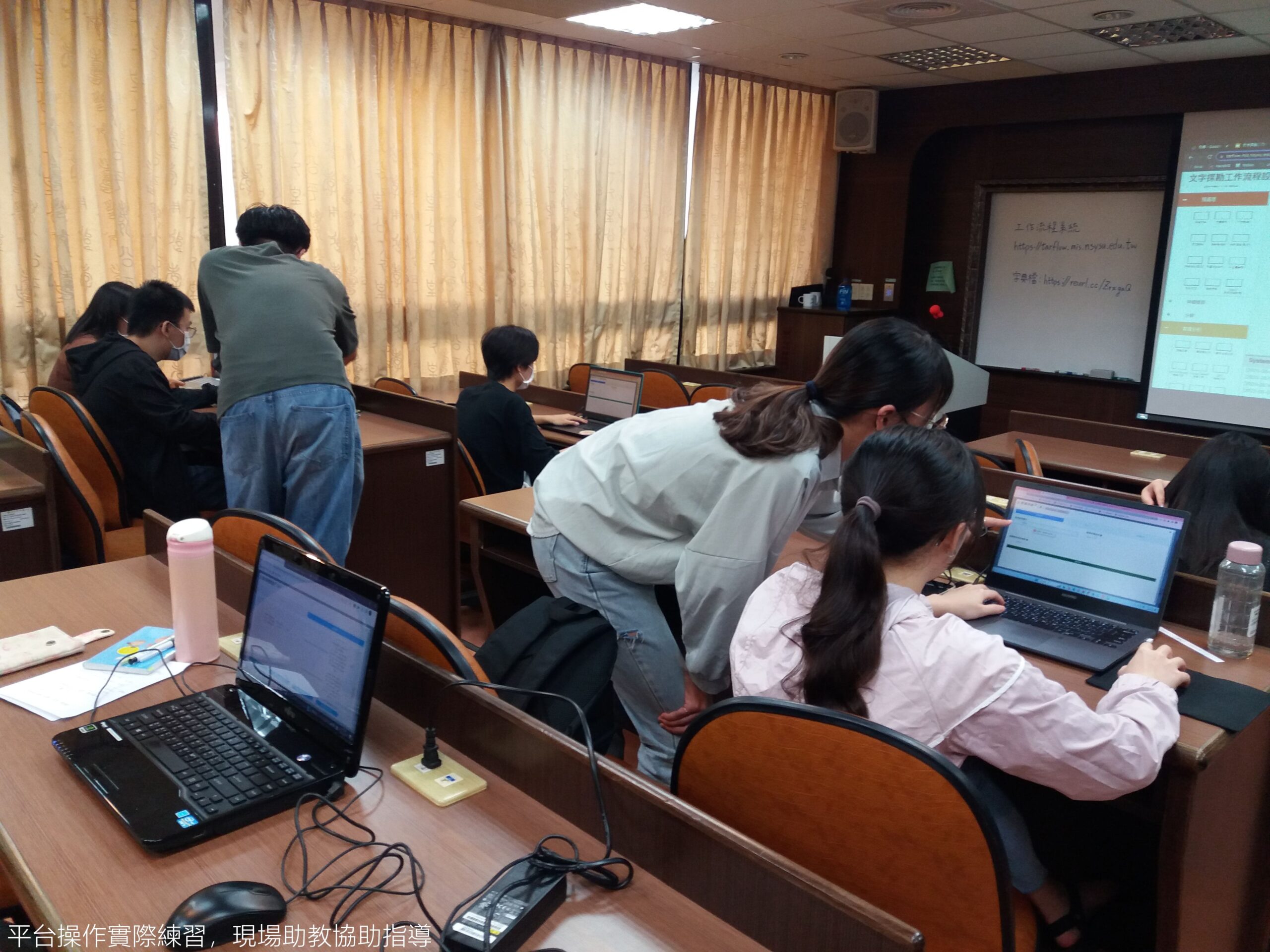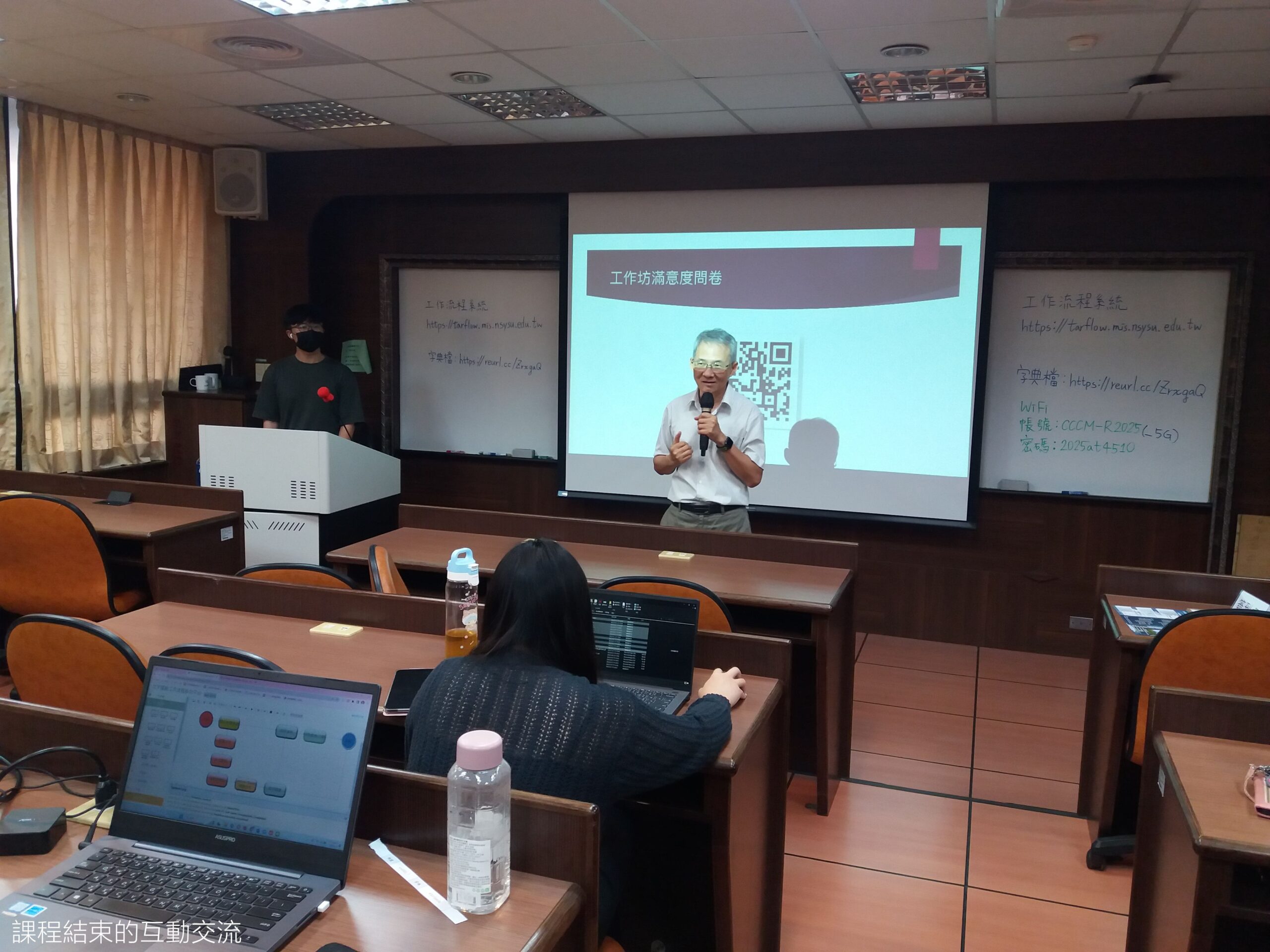 Event time: 13:30-17:00, Friday, May 5, 2023
Venue: Classroom CM2025, School of Management, National Sun Yat-sen University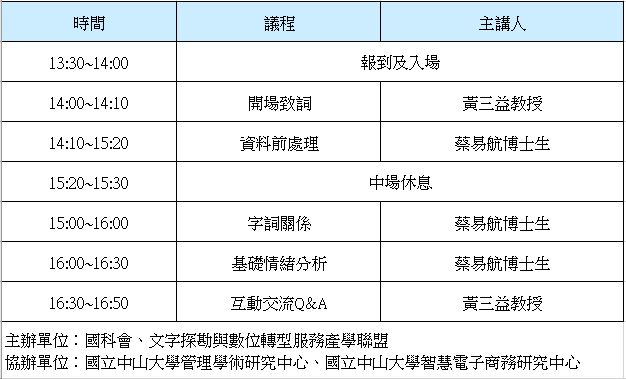 This is the first workshop of the "Text Mining and Digital Transformation Service Industry-Academia Alliance" in 2023. In order to allow alliance members to access the resources of the text analysis workflow platform, the workshop is conducted synchronously through both on-site and online participation, with on-site and online assistants available to provide guidance and problem-solving, enabling alliance members to experience the platform's functionalities seamlessly.
First, Professor Huang Sanyi, the host of the alliance, delivered the opening speech. Digital transformation has become a trend, and nurturing AI talent is a key factor. If frontline personnel can personally carry out relevant tasks, it can improve efficiency. This text analysis platform allows non-technical individuals to acquire text mining capabilities through short-term training, directly applying this technology to interact with companies, compare with competitors, enhance their digital capabilities, and achieve the effects of digital transformation.
Next, Dr. Tsai Yihang, a doctoral student from Professor Huang Sanyi's team, conducted today's thematic lecture on the fundamentals of natural language processing, accompanied by two on-site assistants and one online assistant to assist and guide all participants in learning about "data preprocessing," "word relationships," and "sentiment analysis."
The course began with the lecturer explaining the basic principles of each text analysis, providing alliance members with preliminary knowledge, and then allowing the participants to perform hands-on exercises based on different tasks. This approach familiarizes the members with the operation of instructional examples and enables them to navigate the platform effectively. Therefore, after participating in this workshop, alliance members will learn how to perform text analysis based on the desired public opinion or data and make decisions based on the analysis results.
Finally, the alliance has planned an interactive session for members to share experiences and provide relevant suggestions. Through the practical process, participating alliance members will understand how to conduct basic data analysis on the text analysis platform. Subsequently, advanced text analysis workshops will be organized to further explore the operations of the text analysis platform, allowing members to learn from each other, inspire one another, and collectively promote the application and development of text mining in digital transformation.