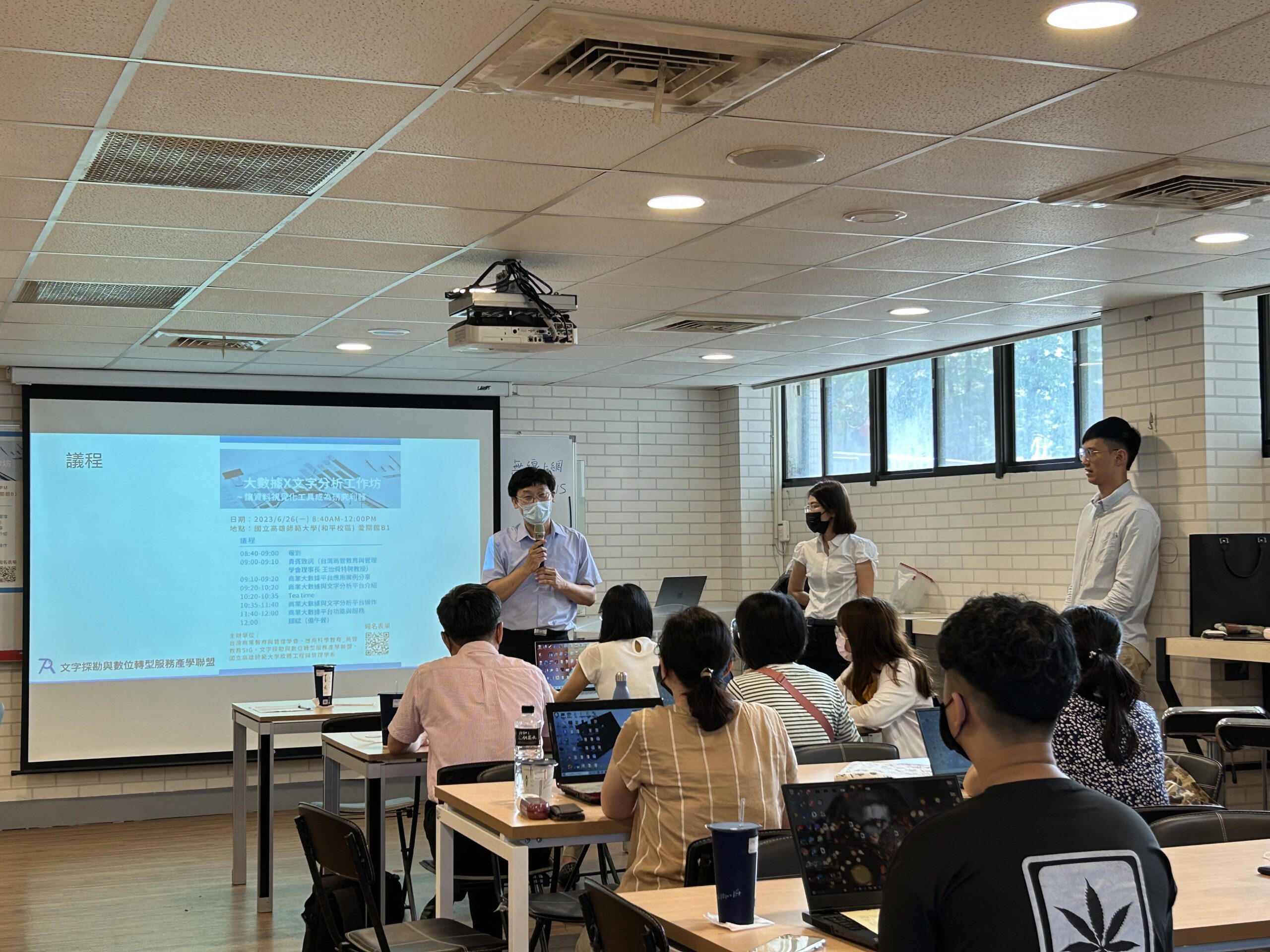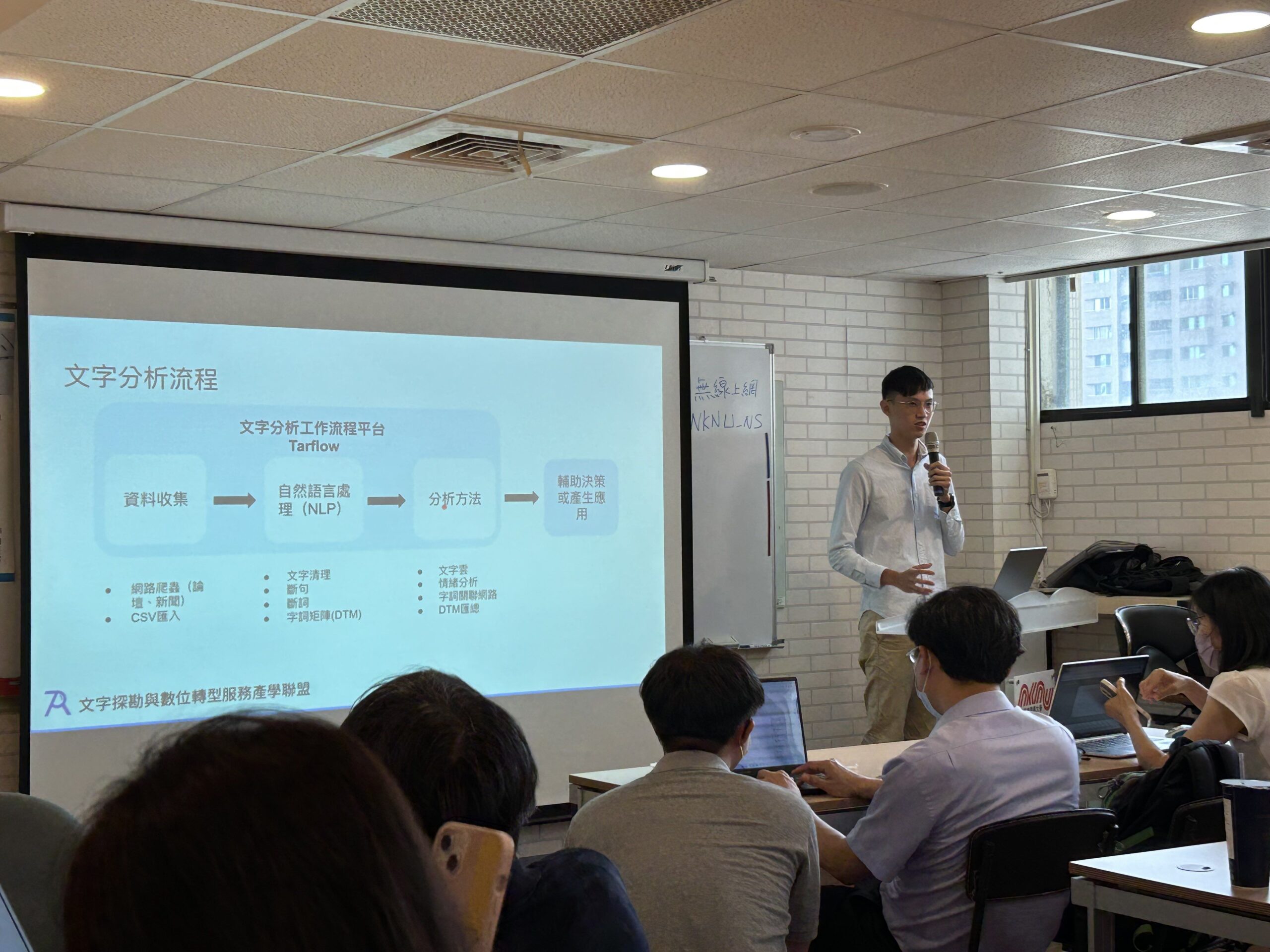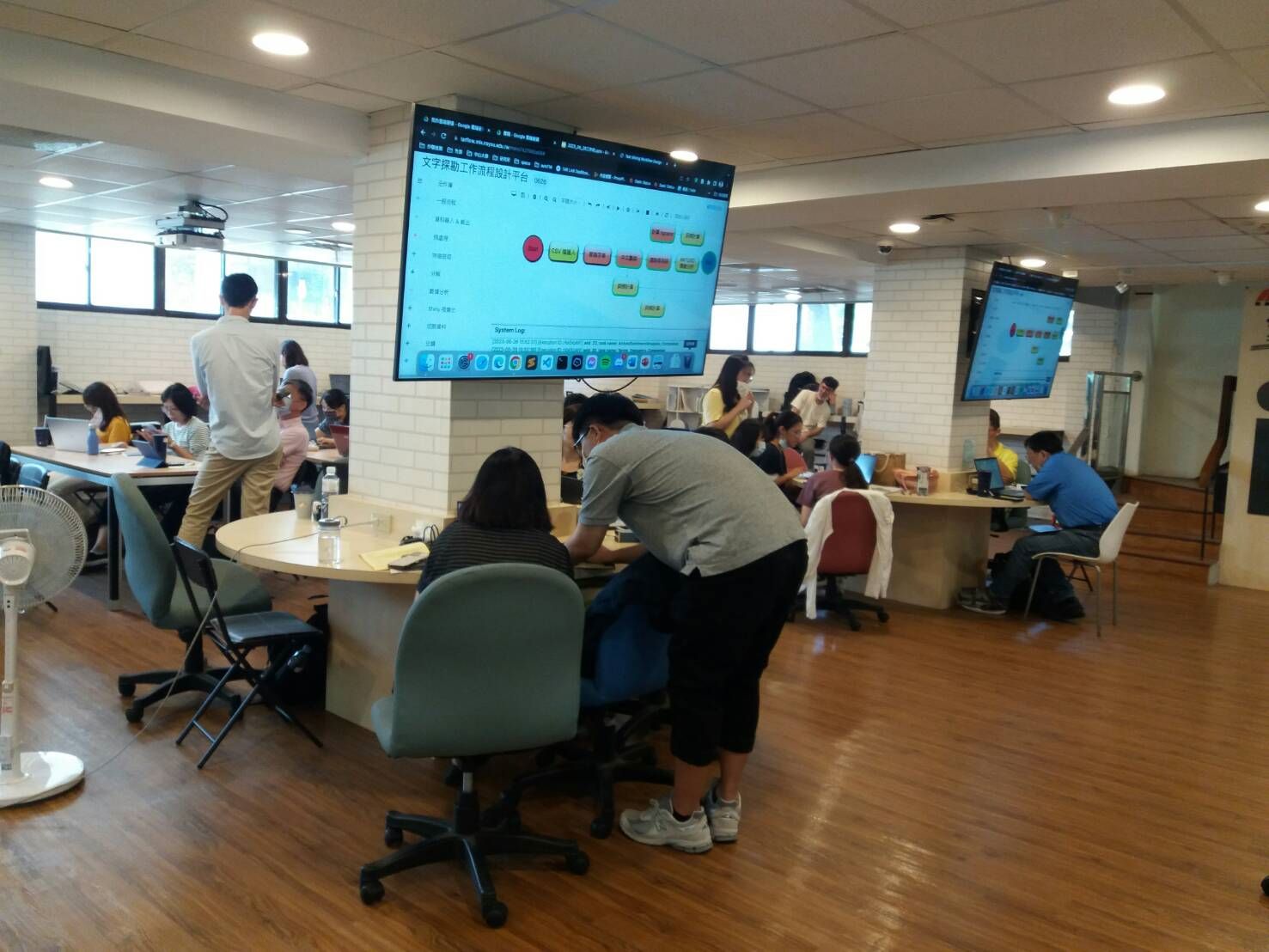 Event Date: June 26, 2023 (Monday) 08:40 AM – 12:00 PM
Venue: National Kaohsiung Normal University (He Ping Campus), Love Reading Library, B1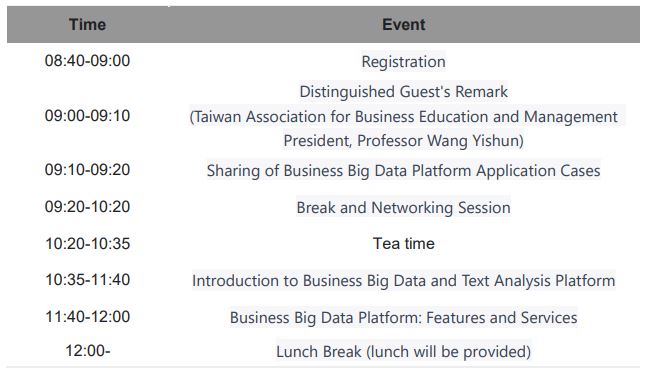 This event was an academic workshop on Text Mining and Digital Transformation Services organized by Professor He Shu-Jun, the principal investigator of the industry-academia alliance. It took place at National Kaohsiung Normal University and aimed to achieve an important goal of the alliance's second year, which was to recruit academic members. The response was highly enthusiastic, with a total of 30 teachers and students participating in the event. They gained practical insights and hands-on experience in the actual application and operation of the text analysis workflow platform, resulting in a warm reception.
The Big Data X Text Analysis Workshop began with an opening address by Professor Wang Yi-Shun, the appointed chairman of the Taiwan Association for Business Education and Management. He emphasized that digital transformation is currently a trend in industry development, highlighting the importance of big data analysis as a critical skill. Through practical examples using the text analysis platform, the workshop aimed to enhance the research capabilities of both teachers and students.
Next, Professor He Shu-Jun shared her experiences in utilizing the text analysis platform for research projects, participating in competitions, publishing journal papers, and collaborating with industry and academia in recent years. She emphasized the application of innovative research topics and content, making research interesting and relevant to everyday life, and reducing the monotony often associated with academic research.
Furthermore, Dr. Zhang Jiaming, a doctoral student, introduced the text analysis platform and explained the operational process of the text analysis workflow platform using practical research case examples. This included data collection, natural language processing, analysis methods, and more. The workshop focused on the topics of "sentiment analysis" and "word network analysis." Three assistants were present to provide guidance and assistance to participants during the hands-on practice sessions related to the workshop's themes.
The instructor began by teaching and explaining the basic principles of text analysis. Once participants had a preliminary understanding, they engaged in exercises based on different tasks. By applying existing research examples, the participants were able to gain a comprehensive understanding of operating the platform effectively.
Through this event, participants had the opportunity to gain in-depth knowledge of the practical applications and operational methods of the text analysis workflow platform. They also developed a clearer understanding of the importance of digital transformation and big data analysis. The event made academic research more engaging and relevant to everyday life. Furthermore, it injected new momentum into the development of the industry-academia alliance.