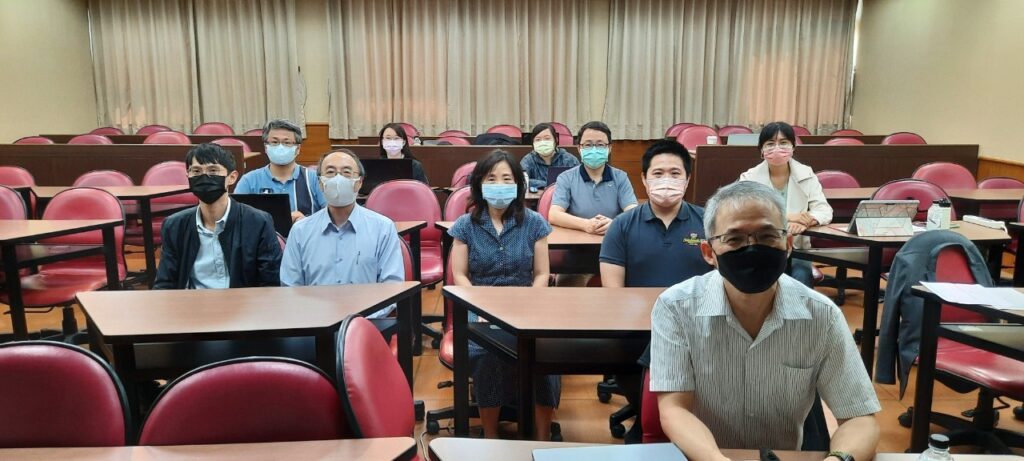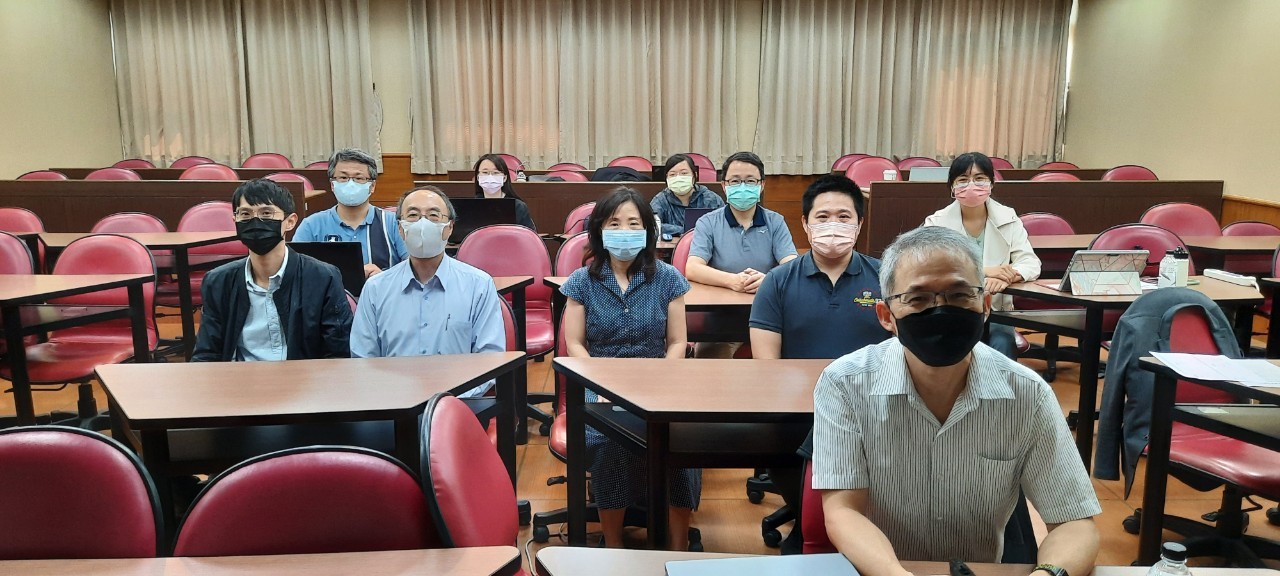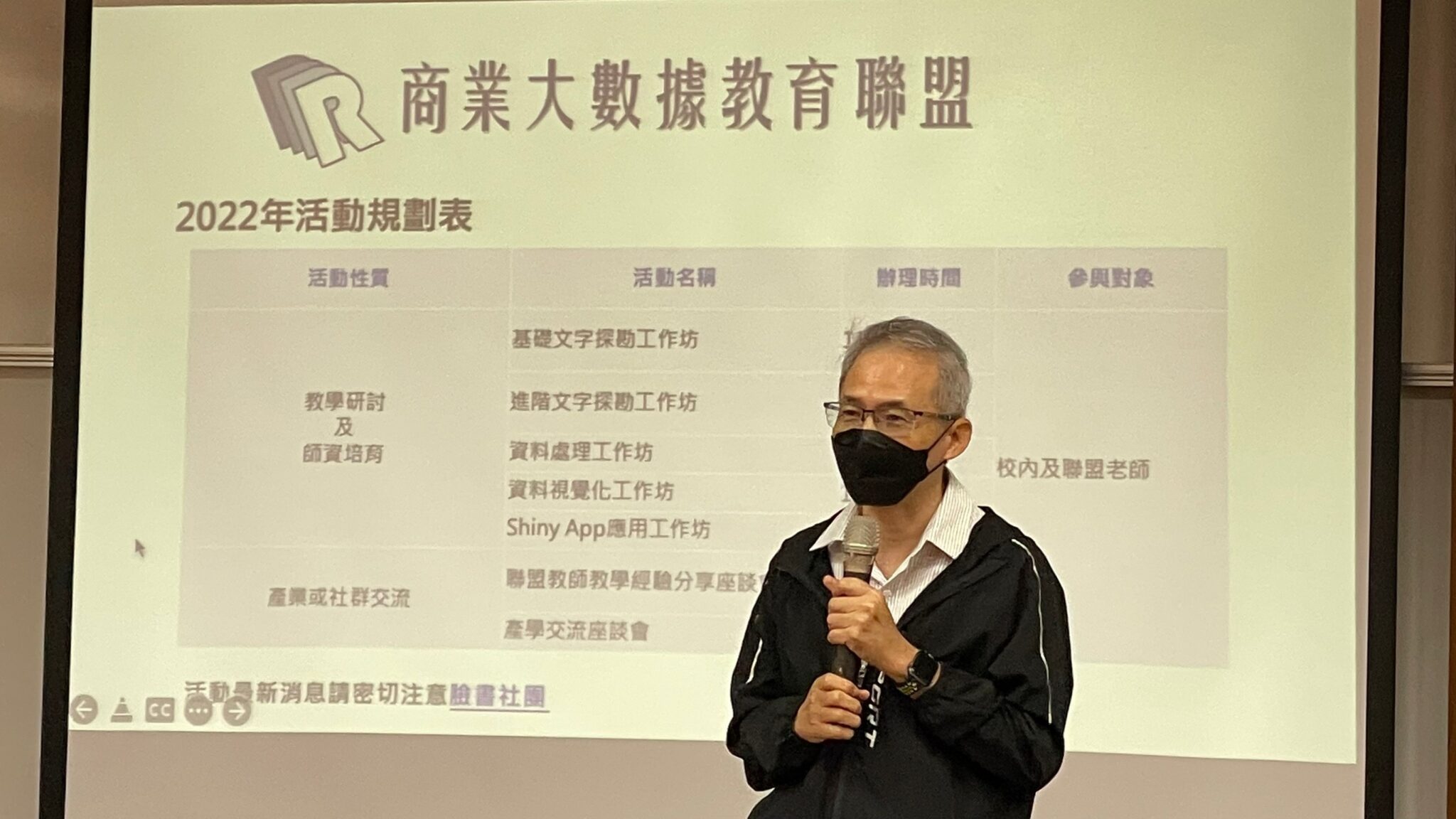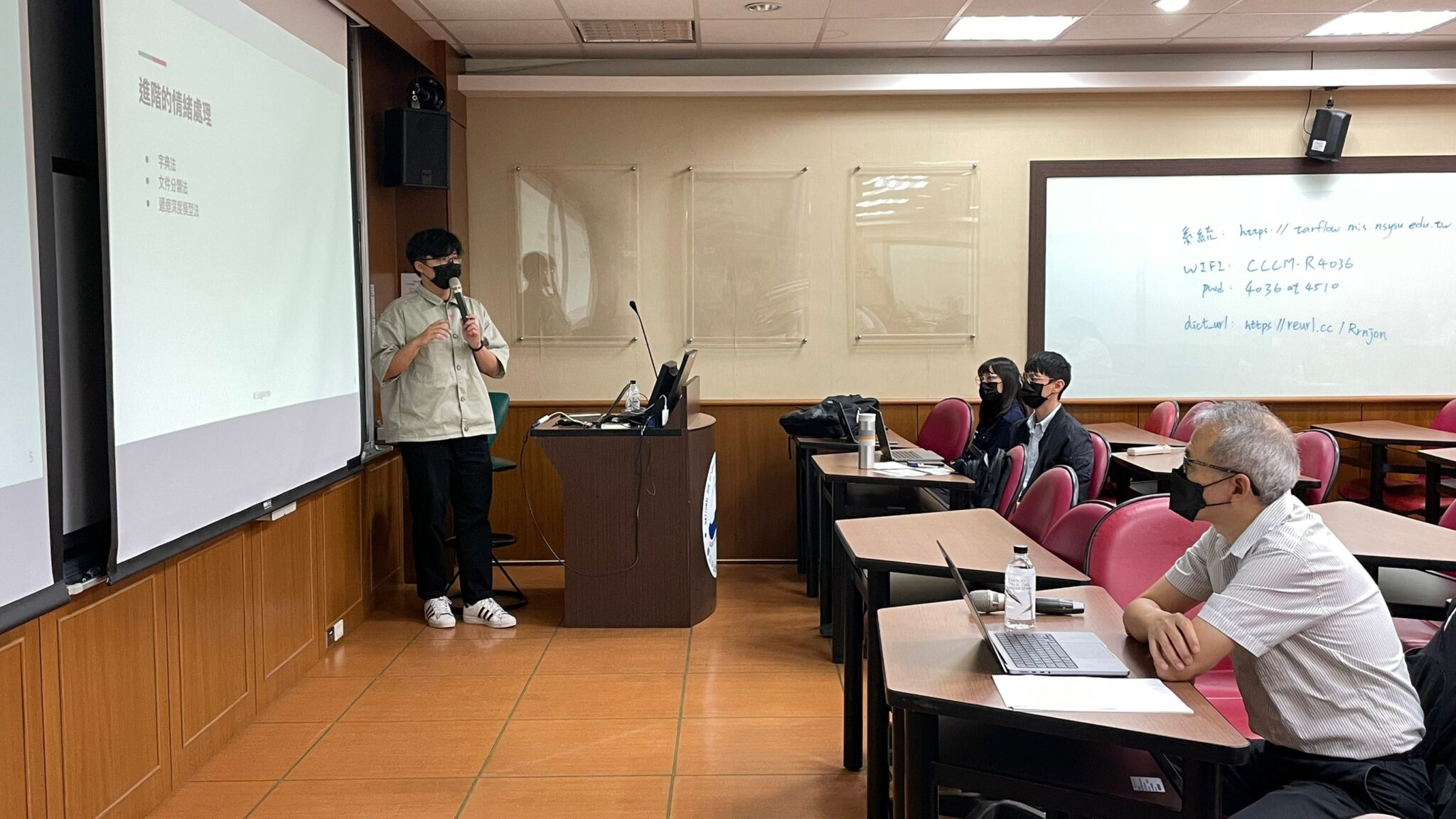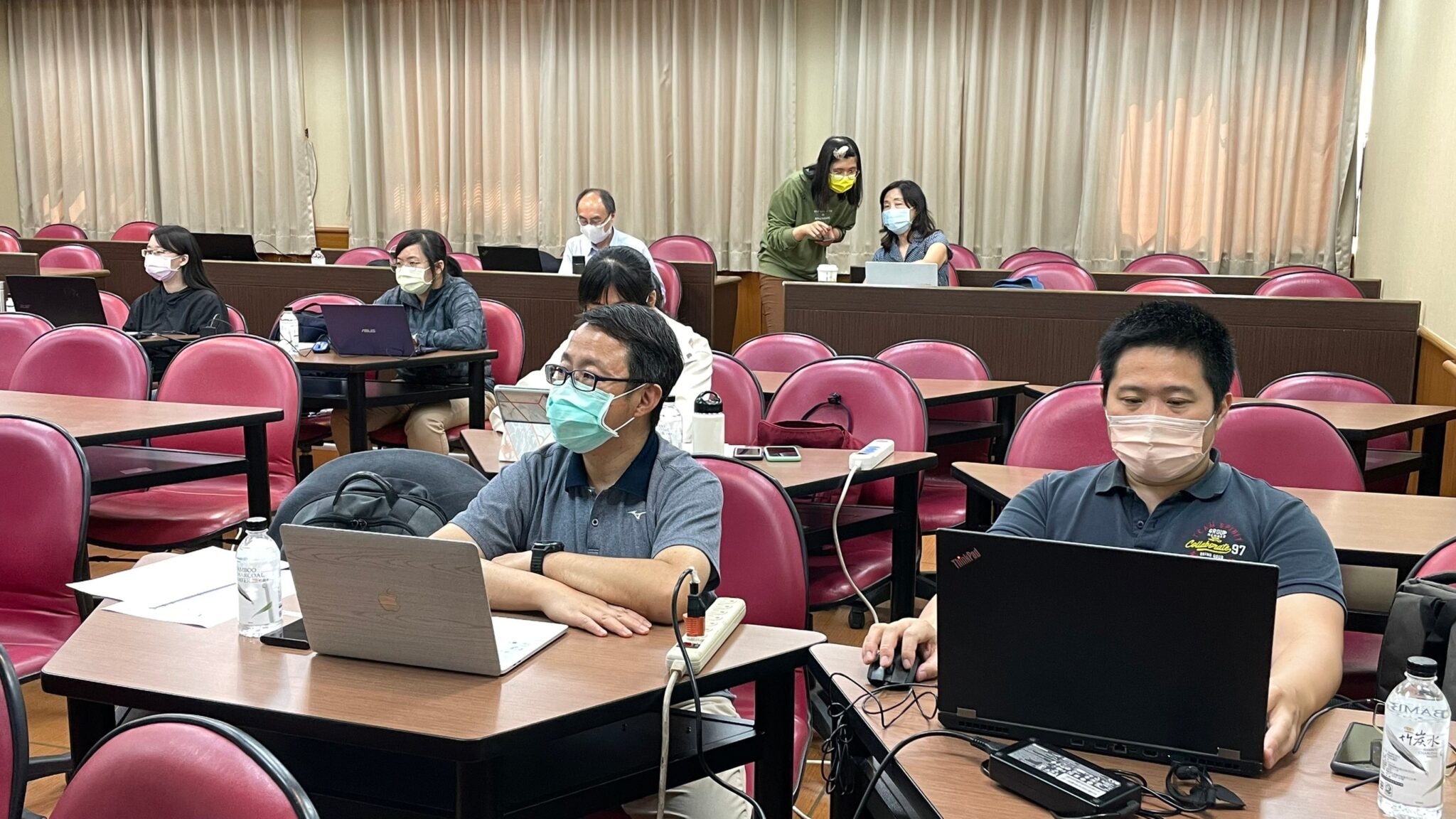 The "Text Mining and Digital Transformation Service Industry-Academia Alliance" has organized its second training workshop with the aim of teaching alliance members the advanced functionalities of the text analysis platform. Through carefully prepared lectures and presentations by instructors, the workshop aimed to familiarize alliance members with the platform's operating procedures, enabling them to make the most of available resources and effectively utilize the platform for a variety of analyses. To accommodate members who were unable to attend the workshop in person and may have missed out on the exciting content, the event was conducted both in-person and online simultaneously, allowing both online and in-person members to participate in the learning experience.
In the second training workshop, Dr. Tsai Yihang, a doctoral student from Professor Huang Sanyi's team, conducted the lectures, accompanied by two teaching assistants who provided real-time assistance to the members with any doubts or questions. The focus of this training session was on "Advanced Sentiment Analysis," "Topic Modeling," and "Document Classification." During the teaching process, practical examples were incorporated to give alliance members a deeper understanding of the analytical workflow in practical scenarios and enable them to apply these techniques to their own future projects.
At the beginning of the training, Dr. Tsai Yihang, the lecturer, focused on two main topics: Lexicon-Based and Corpus-Based sentiment analysis. He provided exercises and explanations for both approaches. Then, he delved into the syntactic structure of emotions. Following that, the basic concepts of topic modeling and document classification were introduced. Once all alliance members had a considerable understanding of the aforementioned topics, they were guided to perform hands-on exercises based on different tasks.
Additionally, the training covered various aspects such as model parameter settings, model evaluation, and visualizing the analysis results using charts and graphs. By participating in this workshop, alliance members learned how to train models, adjust parameters, select the best models among multiple options, perform data analysis, and ultimately present the analysis results using visualizations.
Through detailed hands-on exercises, this workshop enabled participating alliance members to gradually understand how to perform advanced data analysis on the text analysis platform. At the end of the workshop, a dedicated interactive session was planned, allowing alliance members to engage in mutual exchange and seek guidance from the professor or instructors regarding any challenges encountered during the operation process. The alliance also encourages members to raise any technical issues or ideas regarding platform usage that they may encounter during subsequent practical exercises, fostering a culture of discussion and collaboration within the alliance. Furthermore, the alliance is planning other activities and services in the future, and all alliance members are warmly welcomed to participate actively.