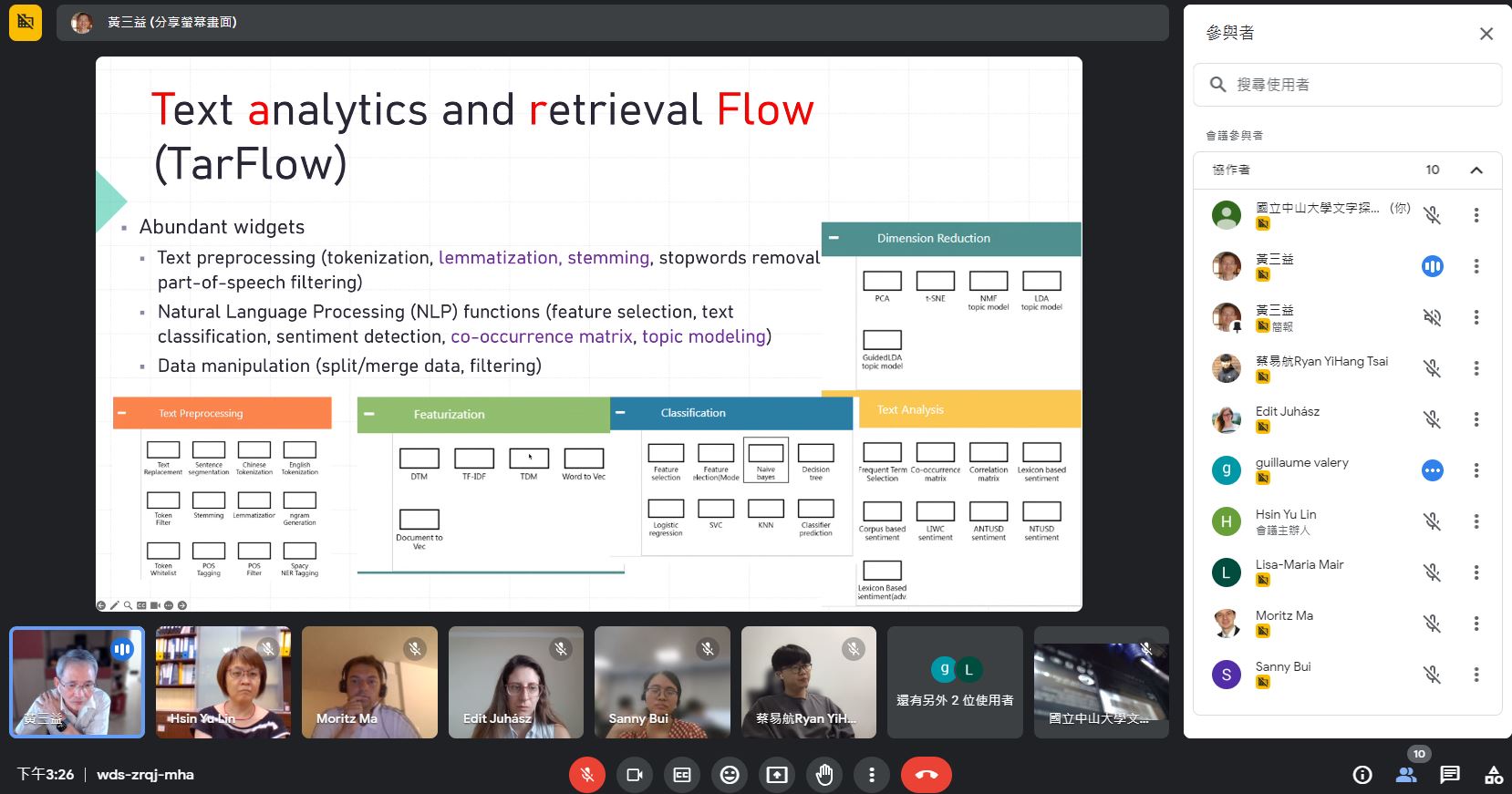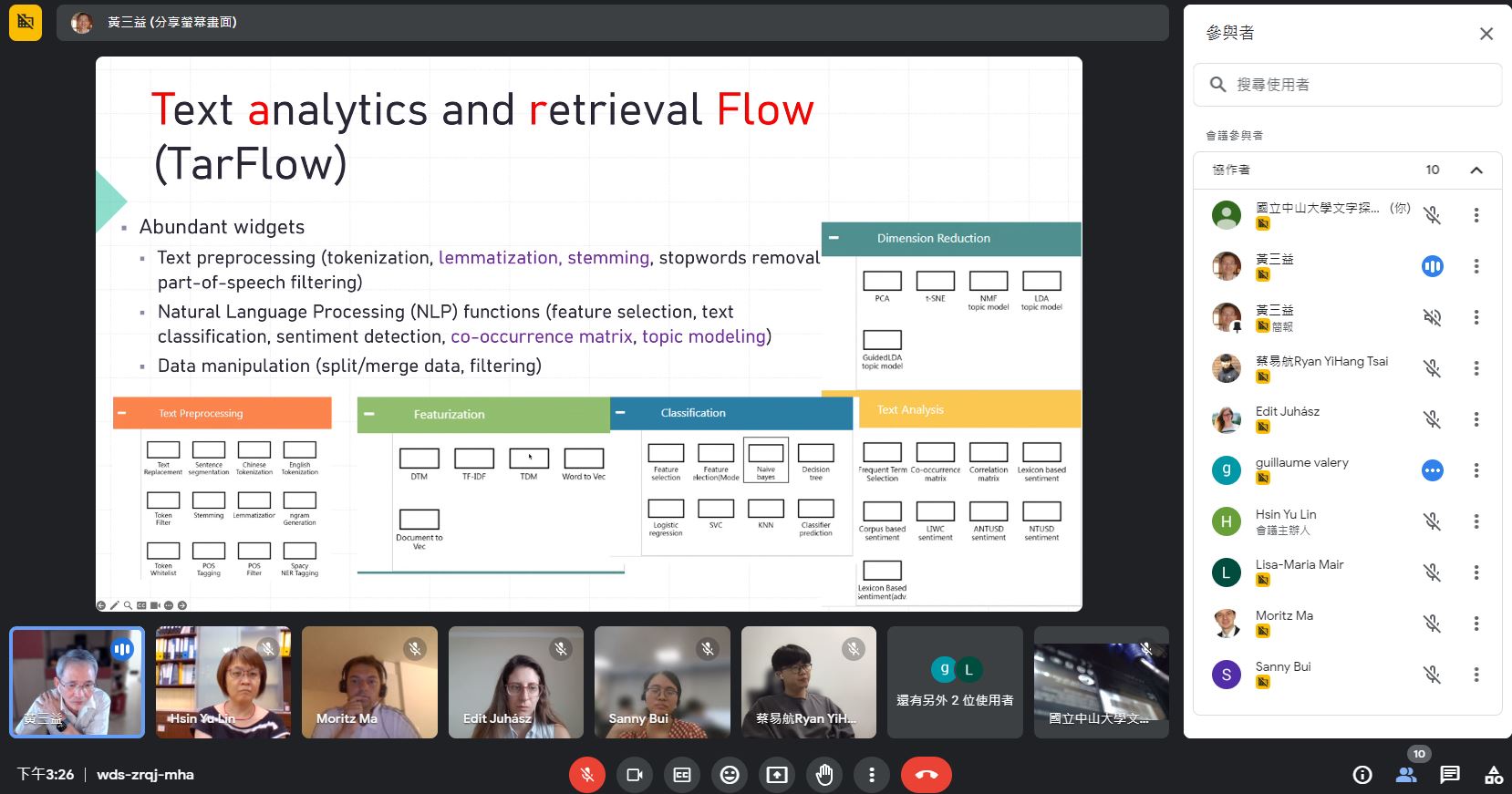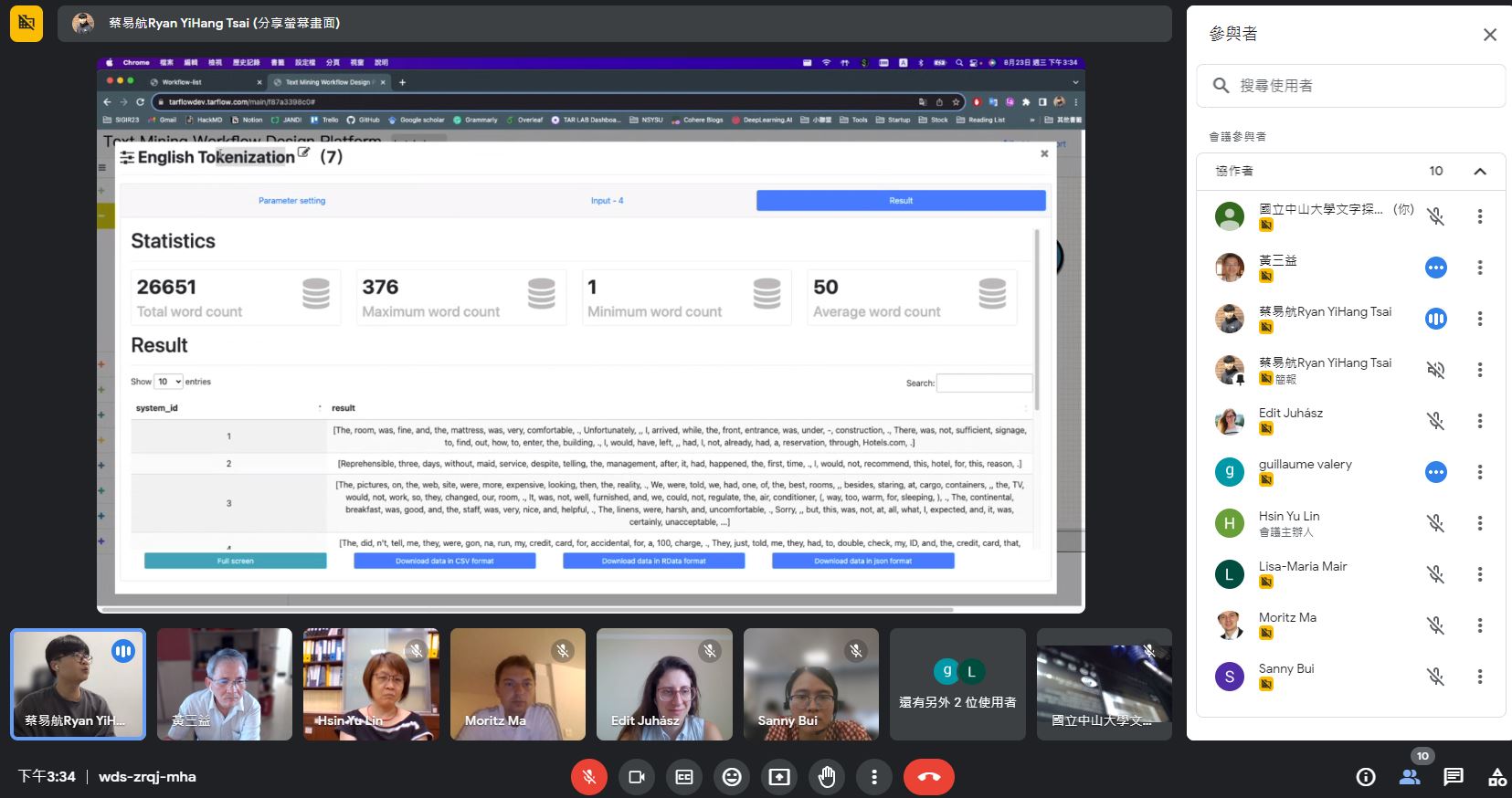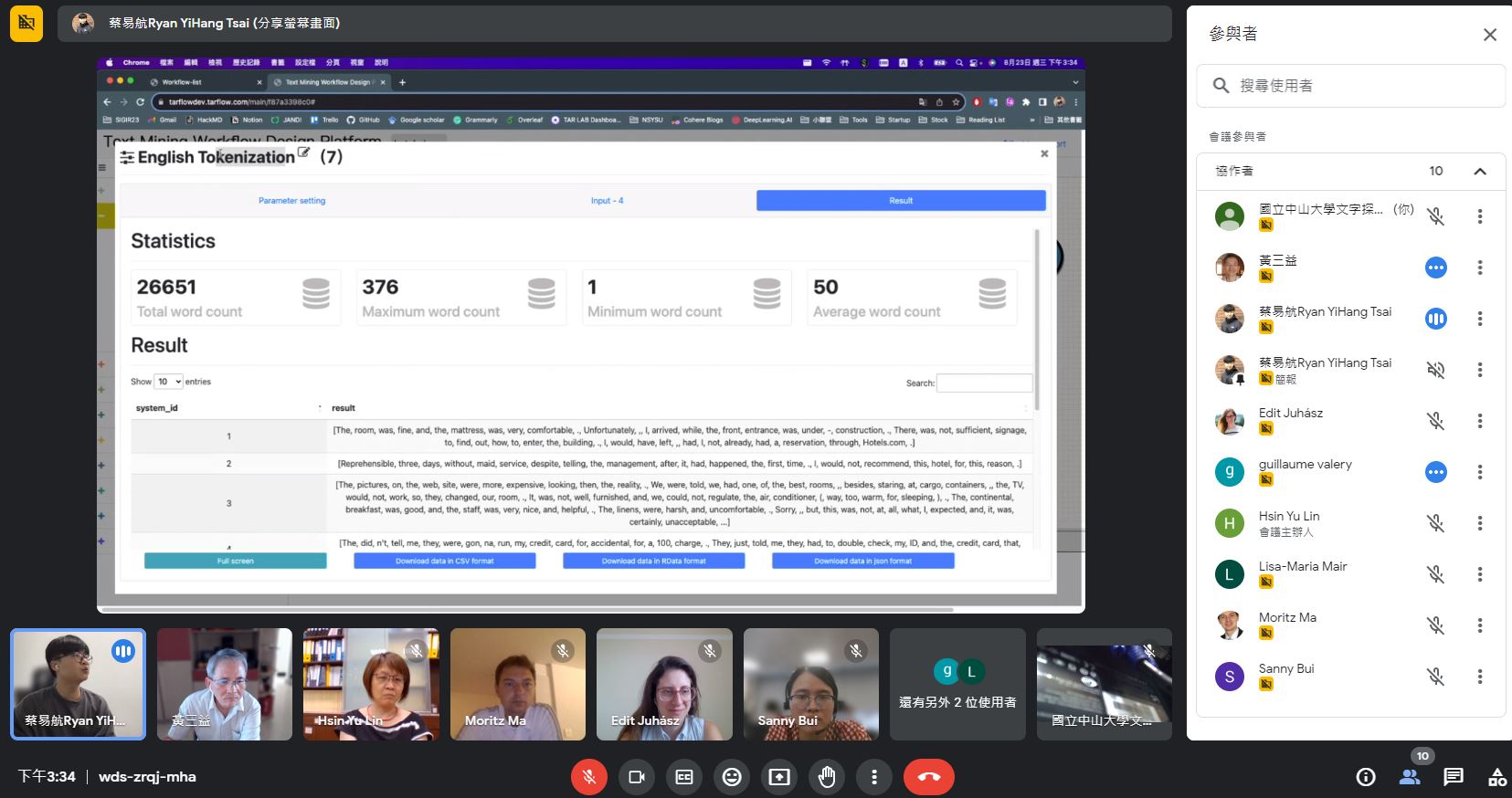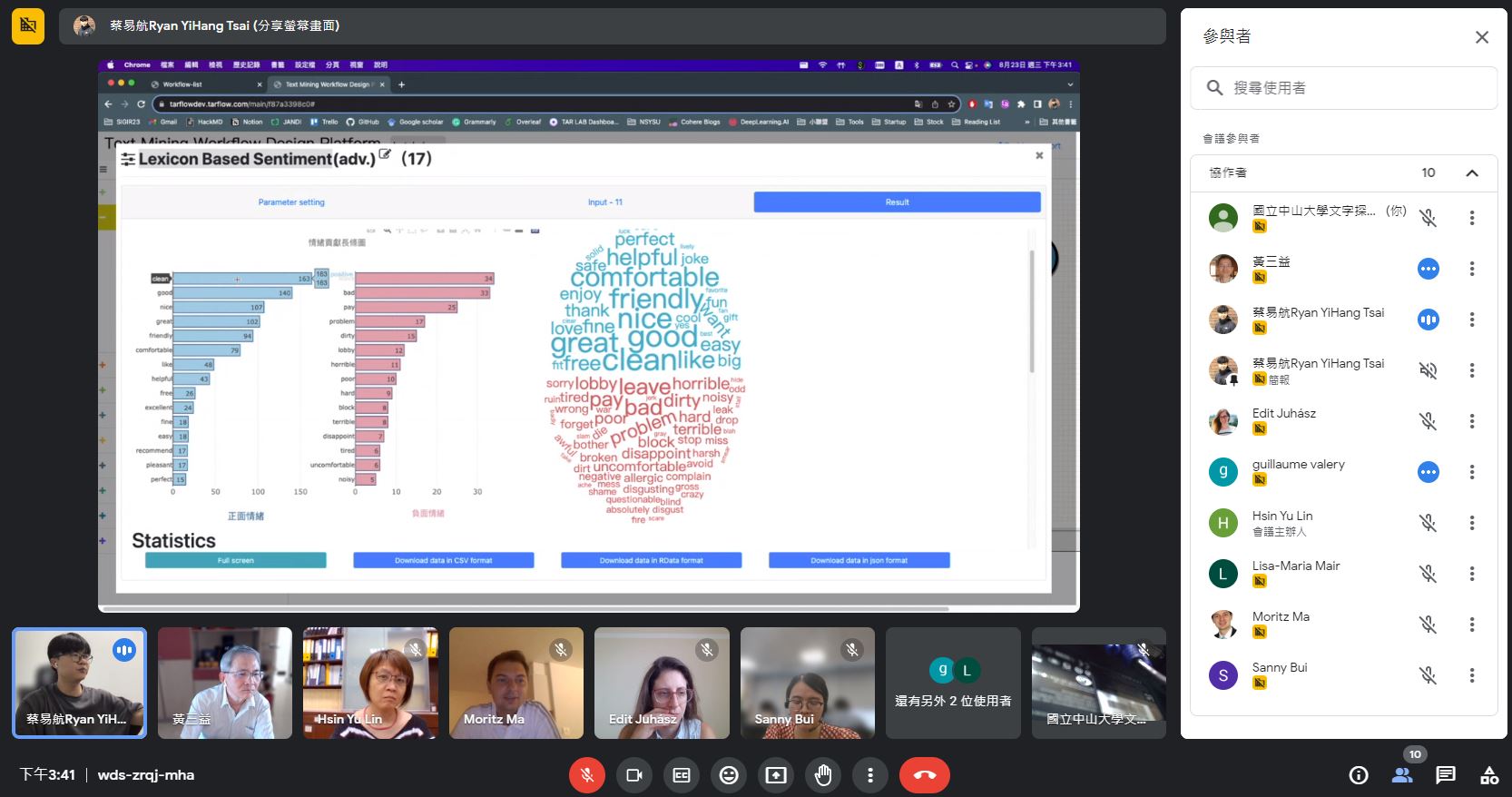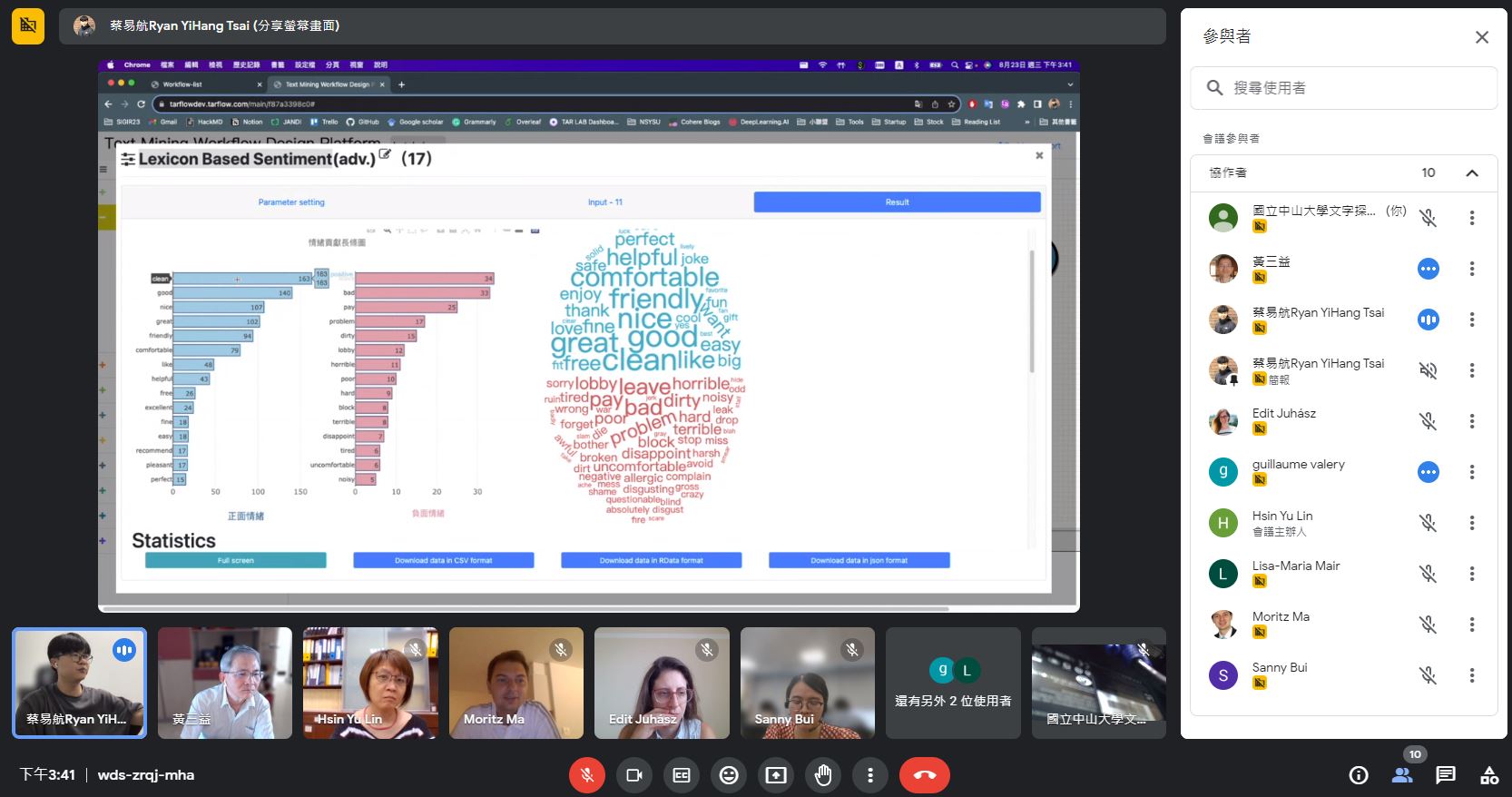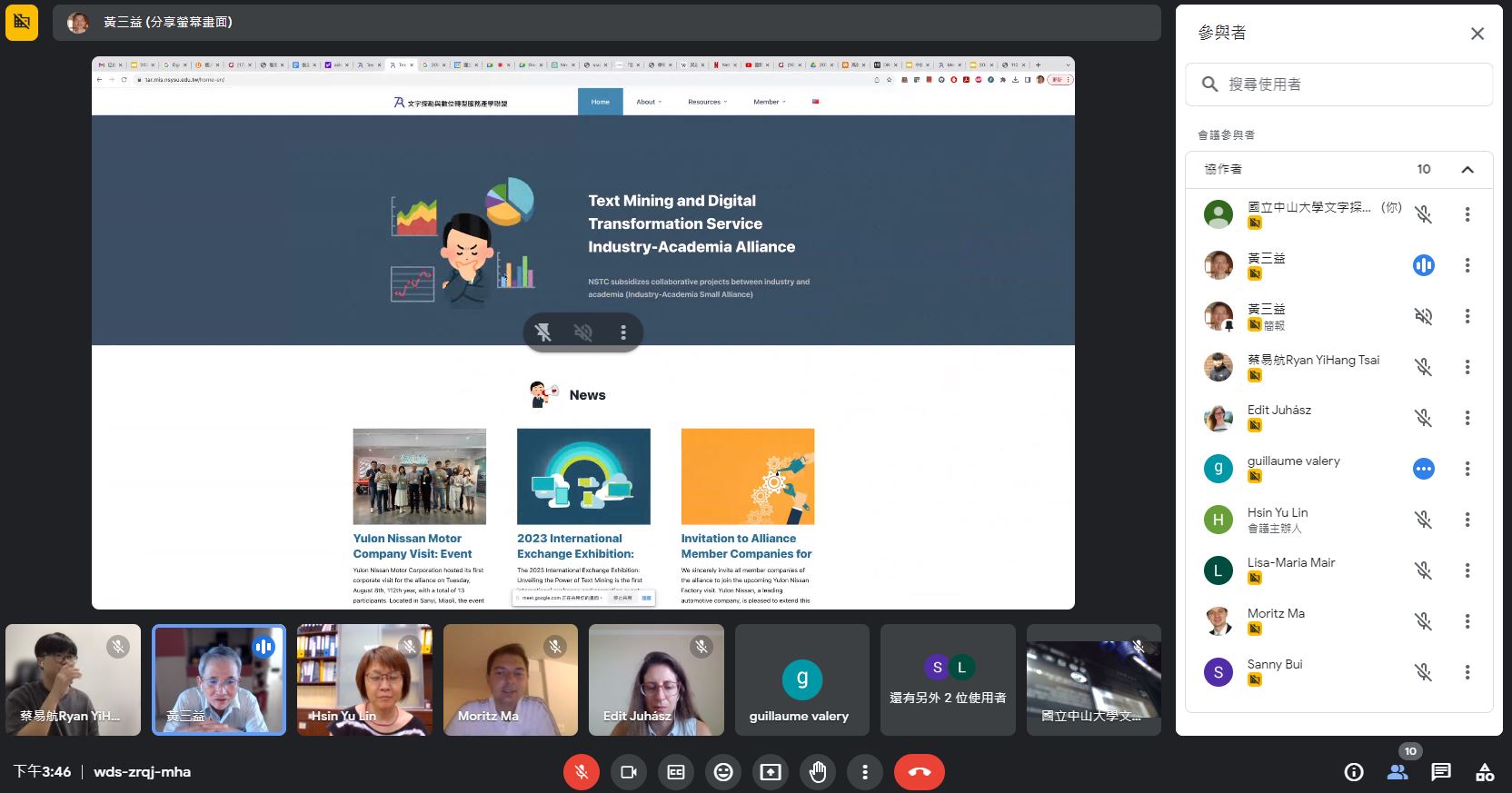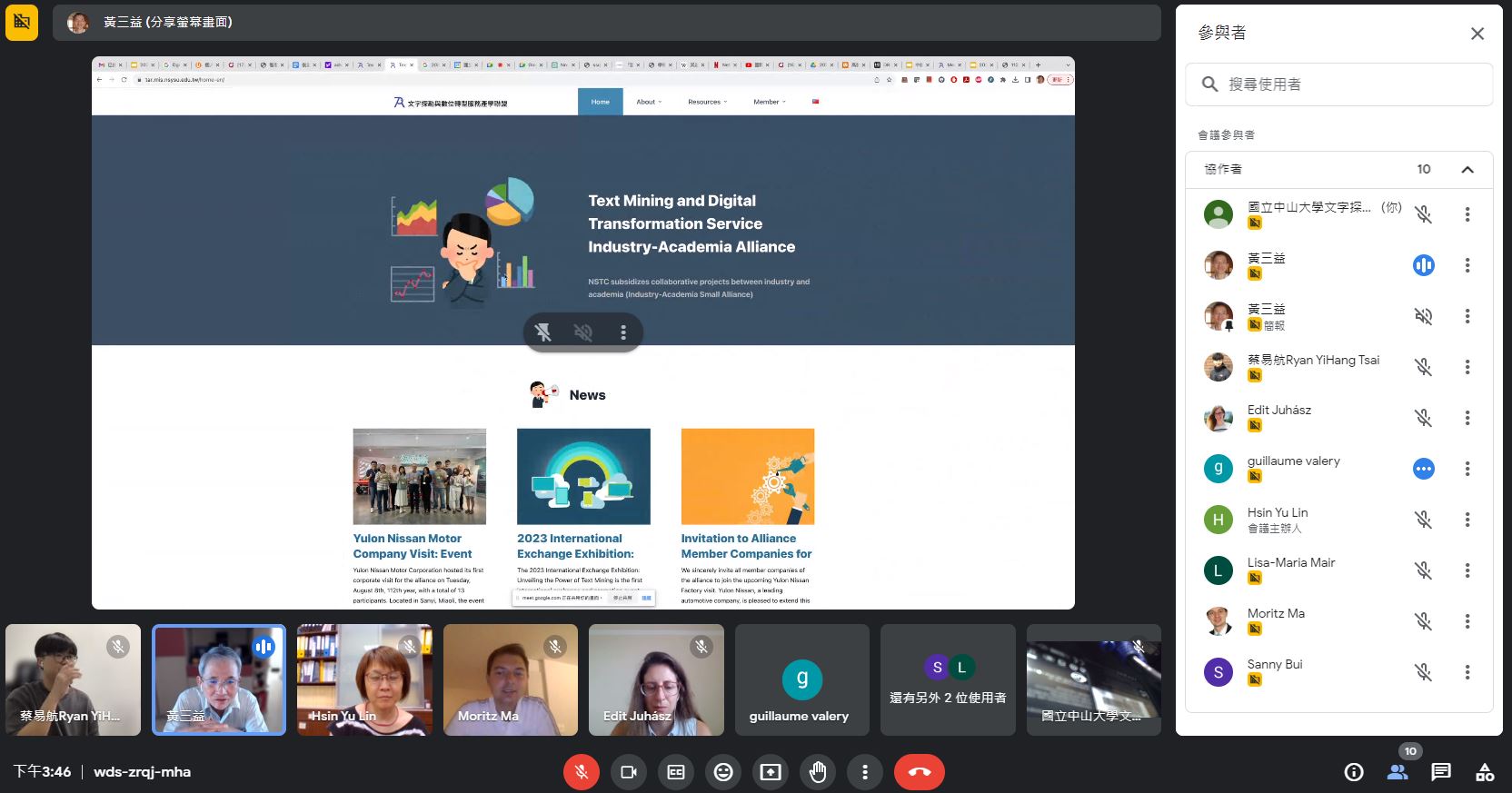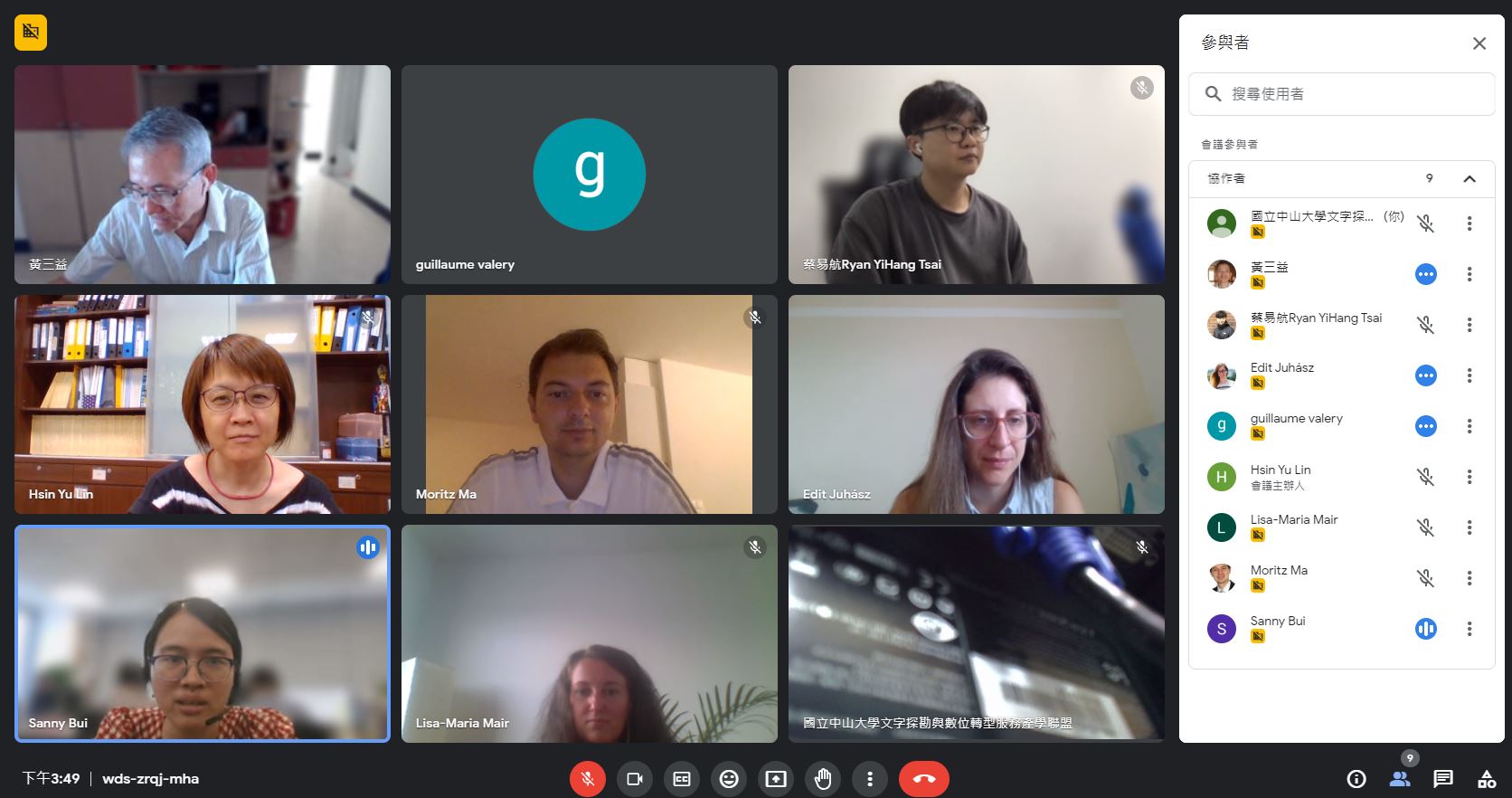 This event marked the inaugural international promotional seminar of the "Text Mining and Digital Transformation Service Industry-Academia Alliance." The theme was the "2023 International Exchange Seminar: Unveiling the Power of Text Mining."
The focus was on the utilization of text analysis workflow platforms, targeted at international alumni of Sun Yat-sen University. Special thanks to Ms. Lin Hsin-Yu, a professional manager from the Career Development Office of the School of Management at Sun Yat-sen University, who facilitated the event's organization and connected with international alumni interested in text mining technology.
The course is designed to introduce interested alumni to the world of text analysis in a simple and understandable manner. A total of 12 alumni will participate, including individuals from Switzerland, Austria, France, Vietnam, Taiwan, and other locations. Through online video conferencing, participants from different cities will engage in discussions and interactions entirely in English. This approach aims to promote the dissemination of text analysis platforms internationally, allowing for more exposure and greater utilization of digital tools through increased engagement.

To kick off the event, Professor Huang San-Yi, the host of the alliance, introduced us to the world of text analysis. This innovative platform incorporates advanced evolutionary algorithms to automatically generate text analysis models, extracting essential information and insights from textual data. Text mining technology has long played a crucial role in analyzing big data. However, the programming and coding skills required have often posed a barrier for many individuals.
Currently, the alliance offers a text analysis platform that allows users to perform text analysis tasks through a drag-and-drop interface, eliminating the need for coding. Leveraging this platform for digital transformation brings several advantages in both work and research contexts. These advantages include reduced time investment, cost savings, fostering innovation, and facilitating organizational development.
Next, Dr. Tsai Yi-Hang proceeded with the course topic: Introduction and Operation of the Text Analysis Workflow Platform. The demonstration showcased how to effortlessly utilize the text analysis platform to enhance the efficiency of workflow processes. Without requiring coding skills, individuals of all professional levels can easily grasp its functionality. Using existing projects as examples, the execution of sentiment analysis tasks was showcased, yielding pertinent data and analytical insights. This process aids businesses in understanding consumer experiences, providing valuable feedback for organizational adjustments and improvements.
Finally, Professor Huang San-Yi provided a brief introduction and summary of the alliance. Through the utilization and techniques of the text analysis platform, one can efficiently carry out data retrieval and application, obtaining analytical results promptly and effectively.
The Q&A session was marked by interactive exchanges, with the alumni showing great enthusiasm and interest in raising questions and sharing insights about text analysis skills and the platform. The atmosphere was harmonious and convivial. We are grateful for their support of this alliance event, which also serves as the first step in our international outreach efforts. We look forward to future opportunities for more interactions and exchanges, aiming to enhance our individual strengths in digital capabilities.